The fastest stage of the rally was Sherwood II with Mikkelsen's winning average speed of 126.3 km/h. Onboard videos show there were some chicanes so it was a very fast road for this rally, where the average speeds are typically between 110-115 km/h on the forest stages.
The crucial stage was expected to be the 48 kms Nambucca, but it turned out to be the following Newry stage which had Meeke, Neuville and Ogier miss a junction and Mikkelsen break his tyres into a bank leading into a retirement.
Also the Bucca 16 stage on Sunday became interesting with the first cars passing on relatively dry weather and then the rest of the cars having to tackle very slippery conditions. The last WRC cars, Meeke and Mikkelsen, were a minute and a half behind the stage winner Paddon.
The rally had two stages cancelled. A bridge on Newry was in too bad condition for a second run and Pilbara Reverse II became too muddy in the heavy rain.
Not all roads were in good condition although no more stages were cancelled. Kalle Rovanperä reported of having two punctures on a bridge in bad condition on Welshs Creek (the beginning of Nambucca re-run).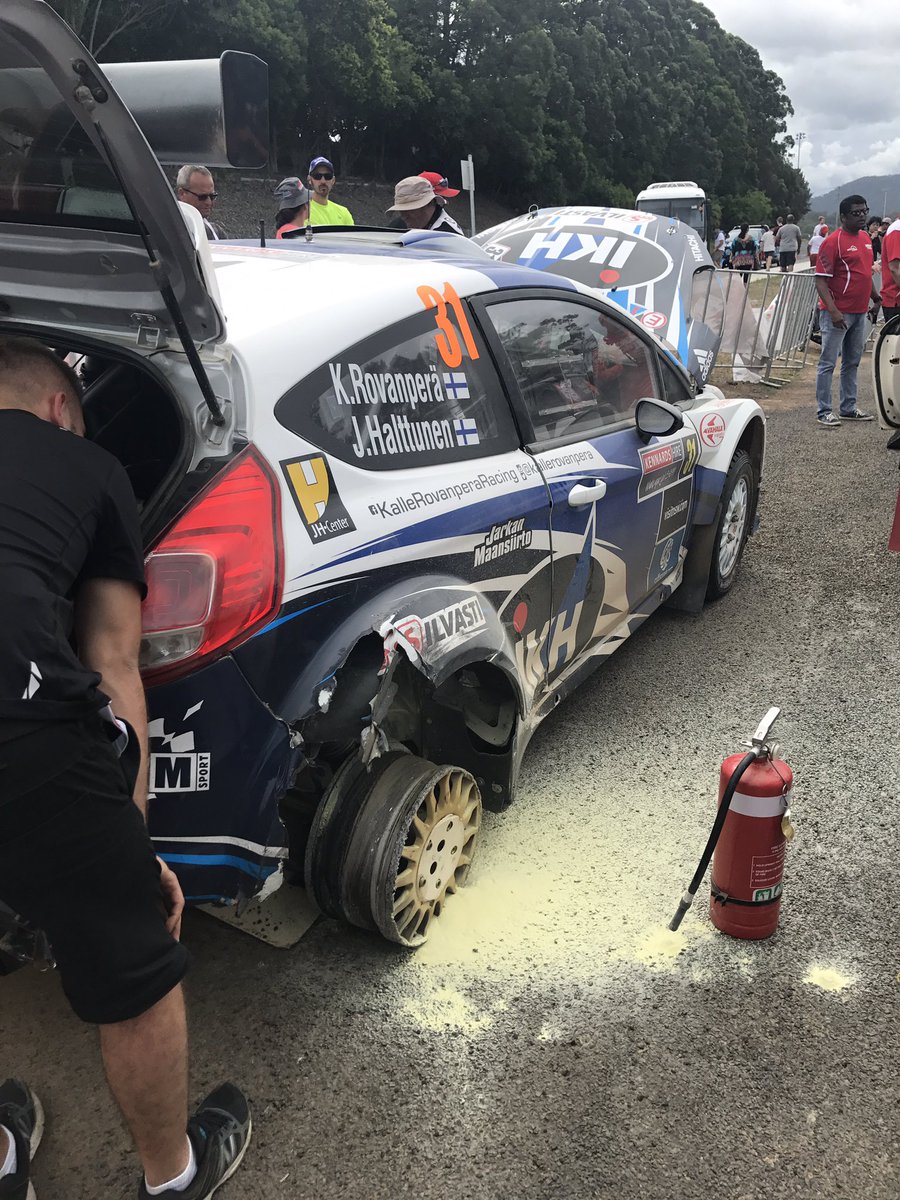 Sebastien Ogier improved his winning power stage time on Wedding Bells by 4.2 seconds on 6.44 km. That's just how fast the new regulation cars are.
See more details on Rally Australia 2017 on ewrc-results.com
PS. I don't want to see any more of this action. If you see someone on the stage doing this, please stop them.